Make this Valentine's Day special by etching your love on the immutable public blockchain.

No matter what happens in the future, your love on this Valentine's Day will be permanently recorded just for you and your loved one. It will be witnessed by the entire world for eternity (or as long as computers exist!)

CyberMiles blockchain is releasing the 'Declare your love' DApp for you on this Valentine's day.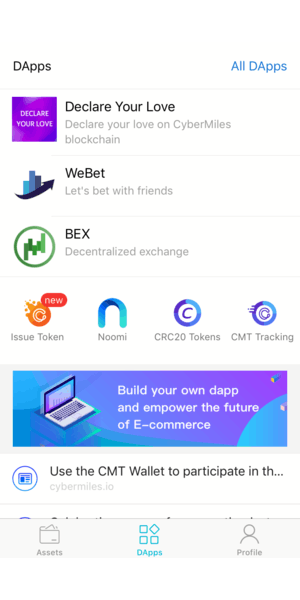 You can send a love declaration to your loved one via the DApp in CMT Wallet.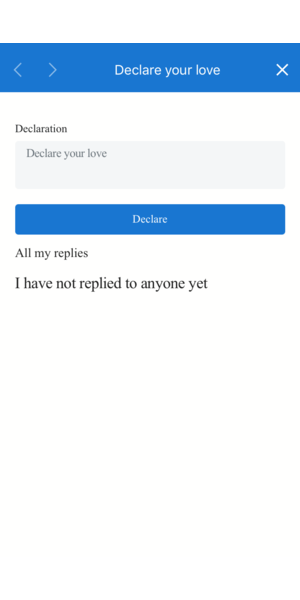 After your declaration is recorded on the CyberMiles blockchain, you will get a QR code to be shared with your loved one.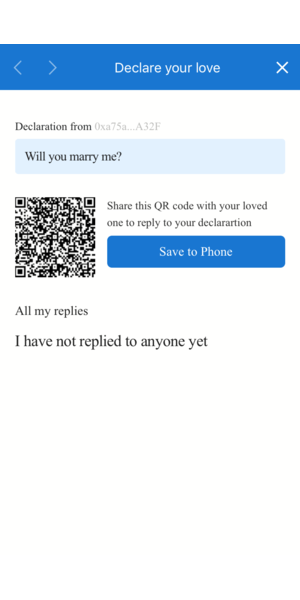 Your loved one scans the QR code, sees your declaration, and replies to it. Let's hope the reply is YES!

Your declaration and reply are now forever connected on CyberMiles public blockchain!

You can now share the QR code to the world to witness your love this Valentine's Day!

The video below shows the DApp in action!

Happy Valentine's Day! ❤️